Our cloud based pricing is based on the weight of your database and the number of user logins.
Please contact us and we can spec out a price based on your needs.
Monthly subscriptions include your application, database, backups and tech support!
Focus Pocus is powered by Microsoft Azure Cloud Servers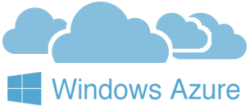 ON PREMISE INFRASTRUCTURE AND UNLIMITED RESPONDENT OPTIONS ALSO AVAILABLE.  PLEASE CONTACT US FOR PRICING.
Data Migration from other systems available.